Imagine finding a simple and cost effective way to manage the cyber security of your company or estate. Ran by a dedicated team of government security cleared professionals who understand the technical detail required to keep you safe from cyber breaches.
Cyber Overwatch
Utilising bleeding edge technology and threat intelligence from leading sources across the realm of Cyber Security we are able to secure and protect your operation. Our Cyber Security Intelligence Centre is ran by real people with real experience and the skills needed to combat cyber attacks.
We are able to identify, protect, detect, respond and recover from any cyber threat. We follow in part the NIST Framework for Improving Critical Infrastructure Cybersecurity, commonly referred to as the NIST Cybersecurity Framework. This provides private sector organisations with a structure for assessing and improving their ability to prevent, detect and respond to cyber incidents. This was aimed at operators of critical infrastructure but is now a part of any serious Cyber Security operation.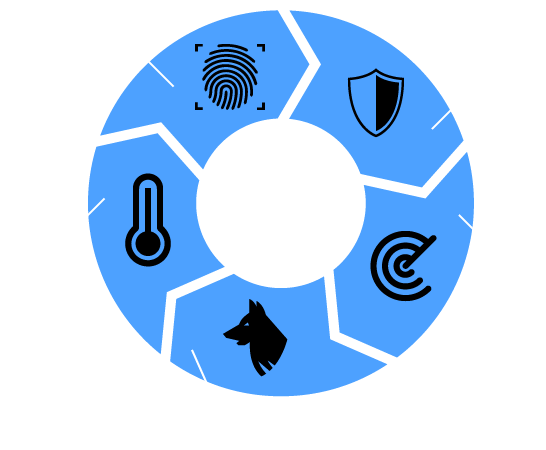 Our Overwatch platform
Continual cyber security with
Full data visibility. Everything secure.
overwatch constantly monitors your systems and data from threats across the world. The team within our Cyber Security Intelligence Centre are able to react immediately and remove the threat for you.
Our SOC is manned 24/7 by data intelligence specialists wo are able to rapidly respond to protect and safeguard your most valuable assets.
Our dedicated appliance can be installed in a matter of hours. A single agency to monitor and manage what comes in and out of your network, alerting you of threats or breaches of your data immediately. Fully protected within a few hours of install. Full visibility by real people as it happens.